Mining Magazine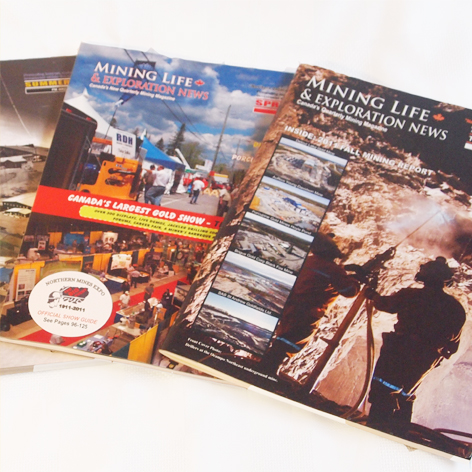 Mining Life and Exploration News:
Since 1994 Mining Life & Exploration News has offered a unique opportunity to gain maximum market perntration within Ontario, and Quebec's Mining Sector. We publish 4 times a year, readers can enjoy quality equipment and industry news updates, along with fresh local news. Delivering stories on Northern Ontario and Quebec's mining activities is our strength.
Readers Composition
CEO/General Manager, Project Managers, 30%
Superintendents, Buyers, Supervisors, 30%
Chief Geologist/Engineer 30%
Investors 21%
Business Owners, Suppliers 7%
Readers Nature of Business:
Mining Companies 30%
Juniors & Exploration Companies 30%
Investors, Government 14%
Suppliers 24%
Other 2%
Circulation includes the top 100 Mining Companies and the top 200 Juniors and all Government Mining Ministries and Bureaus.