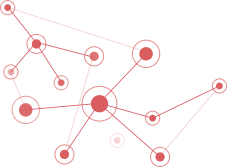 We Connect Companies and Communities
to Their Audience
Canadian Trade-ex has been a producing trade shows, & publications and in the process has connected Mining and Forestry operations to the highest levels of Innovation & Technology that is available within their sector. As facilitators of these events we are guided by our Northern Values, where we understand that our products and our performance directly affects our families and neighbors within the community. This level of accountability is evidenced with every employee, ensuring that each every client gets our best representation in the markets we serve. We pride

ourselve in growing regional events to National Event status making our events the must to attend event of the year.
We are Channel Experts who have honed our ability to Communicate to our Audience in digital age.
We are professionals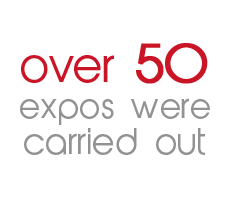 We As Trade Show facilitators that bring Events to a physical platform, we have been connecting Mining, Forestry and Recreational sectors together for 25 years. We understand that the products and services we produce directly impact our communities and neighbors.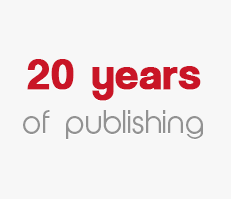 Forestry Life and Canadian Mining Life and Exploration News has covered Central Canada's Natural Resource Sector News for 20 years. Readers have enjoyed quality equipment and industry news with featured local industry reports.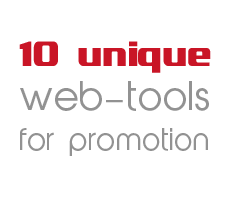 Mining Life Online will serve the mining sector whether your interest is the latest news, events or reading industry specific blogs or forums. Mining Life Online will keep your finger on the pulse of an industry.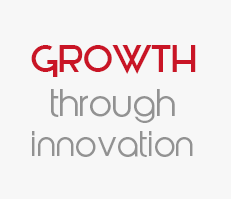 During the last 20 years our team has developed expertise in hosting conferences, trade shows, large scale banquets, and we are availing this skillset & technology to Organizations so that they could impact their own communities.
Our major projects
The Big Event

The hottest gold mining properties in Canada have been showing up in or around Timmins for the last 10 years. During this time period promising exploration projects have come full circle and or now mines going into production.
Canadian Mining Expo
N.A.M.E. North America Mining Expo. Sudbury 2014
Sudbury has a century of history as a mining centre and over a dozen mines operating within city limits. Over the past decade, the Northern Ontario city has been subtly shifting its focus from being a producer of metals to a creator of mining know-how and technology.
North America Mining Expo
Mining Life and Exploration news

Since 1994 Mining Life & Exploration News has offered a unique opportunity to gain maximum market penetration within Ontario and Quebec's Mining Sector. We publish 4 times a year. Readers can enjoy quality equipment and industry news updates, along with fresh local news. Delivering stories on Northern Ontario and Quebec's Mining Activities is our strength.


Mining life Online was created to provide a platform for all those connected to the Mining Sector. One Location -one website. Whether your interests is the latest in news, events or reading industry specific blogs or forums that include the latest in mining Technology; Mininglifeonline will keep your finger on the pulse of an industry.
Mining Life Online
Main services
Holding Expos
Canadian Trade-ex are facilitators of Large Events. In producing the events we will act on behalf of ourselves or will work with Sector Stakeholders producing an event to their liking. We bring a qualified team that will produce results and meet deliverables and exceed expectations.
Publishing
Canadian Trade-Ex has been producing our own publications for the last 20 years, our team in the process has developed expertise in the layout and production workflow of print content. We are now extending this expertise to the public and government sector. We will be introducing our team by participating in upcoming RFP's for mid to large scale production runs.
Conferences and Banquets
Conferences and banquets have become embedded within Trade-Shows providing value added services to the attendees. We have worked with organizations and stakeholders of the sector producing National Level conferences that have a unique flavour that recognizes our bottom up approach to content and attendee development.
Host Your Own Event
Looking for mentoring support or Consulting services so that your own organization can host your own event. We can be involved to what ever level you choose. We can structure the layout, organize the set up and tear down, provide trade show accessories from 60" digital display to carpet. In addition to the traditional services we can introduce digital technolgies that include live broadcasting, and event software management. Give us a call we welcome the opportunity to partner.
If you have some questions you can call 705-264-2251 and talk to
Maden Chawla BSc, BSEE.

Maden has more than 35 years of experience in sustainability, energy, entrepreneurial engineering. Maden will represent Canadian Trade-Ex as our international ambassador who will help build relationships between offshore organizations, individuals and businesses with North American operations.
Glenn Dredhart

President of Canadian Trade-Ex (CT-EX), Publisher of Mining Life & Exploration News, President of mininglifeonline.net
Glenn has recieved from The City of Timmins Economic Development and North Eastern Ontario Catholic School Board Certificates of Recognition for for his contribution to the Economic Development and Placement of students within the community.
Frank Giorno

Frank Giorno began providing material to Canadian Mining Life and Exploration News in the summer of 2012. Frank has a honours B.A. in Political Science, English and History; plus a Bachelor of Journalism from Ryerson University. He worked as a reporter for the Brandon Sun newspaper (1981) in Manitoba and freelanced for the Globe and Mail.
Gregory Reynolds

Gregory Reynolds has an extensive career in daily newspaper and free lance writing. He worked for 25 years (1959-1984) as a reporter and finally managing editor with the Timmins Daily Press. In 1963, he was made the newspaper's mining reporter for three years and developed an interest in the industry that lasts until this day. Gregory has written and published stories with Toronto Star, Montreal Gazette, Northern Miner, Highgrader, Northern Ontario Business, True North News and the Sunday Times of London, England.