Our favorite projects
The "Big Event"
The hottest gold mining properties in Canad have been showing up or around Timmins for the last 100 years. In the the last 10 years promising exploration projects have come full circle and are now mines going into production. Not lost within the rush of discovery has been thge hundreds of millions that are being spent to bring more then promisng projects into production, This level of activity has attracted suppliers from 4 continents converging on Timmins every May for a piece of the golden pie. For the last 5 years the "Big Event" has grown and is now over 400 booths.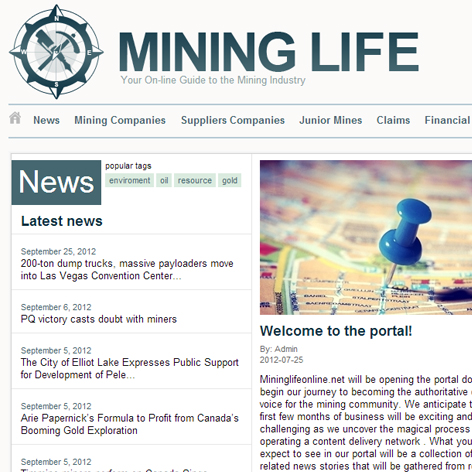 Minng Life Online:
For the last 2years we have been busy developing an online platform (one location - one website) for those who wish to connect to the Mining Sector. What has made this project one of our favorites has been the witnessing and realization of a business goal 3 years in the making. After 2.5 years of hard work we are launching our portal to the mining community and will be unveiling advanced web technogies that will position the Mining Portal as the authoritative voice of the mining sector.