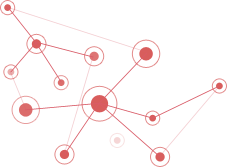 Connecting the Mining Community through
our events, publications and web/social platforms.
Canadian Trade-Ex for 30 years has been connecting the Mining sector in Central Canada, with physical events and a quarterly publication. As the internet evolved we expanded our reach by introducing Mining Life Online and when we were hit by the pandemic we developed and integrated a Virtual platform. This allowed Canadian Trade-Ex to host two virtual events (Mining the Abitibi and Mining the Northwest).
Moving forward, we are going to replicate the process we have developed in connecting the mining sector in Central Canada to other global mining regions. Mining Life Online, Virtex our virtual platform and our digital expertise will be important to our growth strategy.

We are Experts in Creating Mediums that
connect the mining community.
Our Experience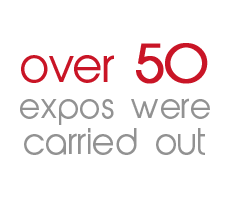 We have been connecting the Mining and Forestry sectors for 30 years. We understand that the events we produce must provide added value for the exhibitors and attendees. Physical events provide an excellent method to network, share information and learn from industry leaders. In all of our events we continuously strive to ensure the highest levels of technology and innovation are present.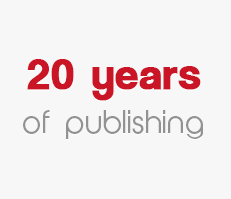 Canadian Trade-Ex publishes a quarterly magazine that provides in depth articles covering Central Canada's mining sector. Moving forward, we are adding a digital version of our magazine and creating NEW localized versions reporting on Mining news from different global areas. The new digital publications will provide our readers with localized mining content keeping them current with technologies, trends, and reports.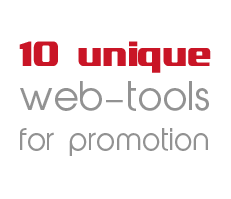 Mining Life Online is a web based community portal. The online resource platform provides news, lists events, conferences, hosts a directory of companies and their products and services. The portal has built in applications that our easy to use add value making it a resource for all subscribers.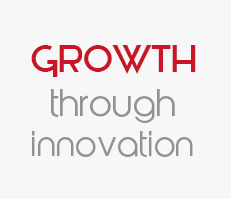 As technology evolves, the media has adapted by introducing new channels to connect. Failure to evolve would result in the loss of their audience. Canadian Trade-Ex has embraced innovation and will continue to introduce our products (trade shows, conferences, publications, online platforms) in a format that permits ease of use and allows the widest distribution
Our major projects
Canadian Mining Expo

Where the World Comes to Explore. The hottest gold mining properties in Canada have been showing up in or around Timmins for the last 10 years. During this time period promising exploration projects have come full circle and or now mines going into production.
Canadian Mining Expo
CENCAN Resource Expo

CEN CAN Resource Expo takes place in Thunder Bay, Ontario showcases the Forestry and Mining industry of Northwestern Ontario. The forestry sector has been a significant economic contributor since the late 1800s. The mining sector in Northwestern Ontario is considered one of the world's leading mining exploration and development areas, led by the Red Lake District
CenCan Resource Expo
Mining Life and Exploration news

Since 1994 Mining Life & Exploration News has offered a unique opportunity to gain maximum market penetration within Ontario and Quebec's Mining Sector. We publish 4 times a year. Readers can enjoy quality equipment and industry news updates, along with fresh local news. Delivering stories on Northern Ontario and Quebec's Mining Activities is our strength.


Mining life Online was created to provide a platform for all those connected to the Mining Sector. One Location -one website. Whether your interests is the latest in news, events or reading industry specific blogs or forums that include the latest in mining Technology; Mininglifeonline leverages web technology connecting the mining community.
Mining Life Online
New Projects
Virtual Events
Prior to covid, supply chain improvement focused on cost reduction and productivity enhancement. Management focused on reducing operational costs, increase efficiency. During the two years of the pandemic global supply chains experienced major upheaval with lockdowns, travel restrictions, layoffs, disruptions in manufacturing. Shipping and transportation were severely impacted by restrictions and labor shortages, leading to delays and increased shipping costs. The pandemic served as a wake-up call for the importance of supply chain flexibility and adaptability in an increasingly uncertain world. Companies wanted resilience and agility in their supply chains. They started to diversify their supplier base, invest in digital tools for better visibility, and adopt contingency planning to be better prepared for future disruptions. With these experiences in mind we developed a virtual platform that connects verified suppliers with global mines. Moving forward we will be hosting events both virtual and physical to targeted mining regions outside of Canada.
Digital Publishing
In support of our events platform, we will establish a digital publication that brings together the mining community within the region. The digital publication will focus on trends, mining best practices, exploration news, technology and environmental social governance.
Conferences and Banquets
Conferences and banquets have become embedded within Trade-Shows providing value added services to the attendees. We have worked with organizations and stakeholders of the sector producing National Level conferences that have a unique flavour that recognizes our bottom up approach to content and attendee development.
If you have some questions you can call 705-264-2251 and talk to